Love's Auto Detail – Ewa Beach, HI
From Ewa Beach, Hawaii I meet Joey C Love. Joey is the owner and wanted a website redesign. We met via referral, thanks to Sergio in Hawaii, and spoke about his mobile detailing business. He had a website that was originally created on Wix and it looked very interesting. He built it himself so definitely it needed a professional touch to look right! He saw the website I did for Sergio definitely wanted to hop on the train of getting the Alexander Pro Design treatment!
Joey posts on Facebook and Instagram very often. Now with every posts he's making, his photos and projects he's done will now be on his website. That eliminates an additional task on hand that he needs to keep updated!
Now with vCita appointment/booking system integrated, he can focus on his work. Customers can book on his website and see his availiability via the powerful program of vCita!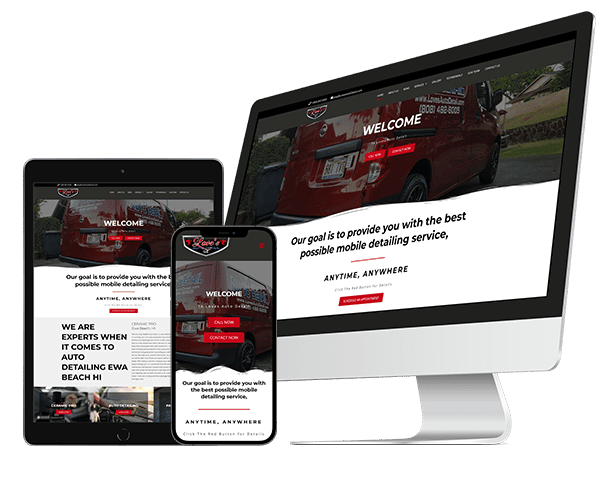 Phenomenal work on my website. Very impressed. Always had contact with Alexander and he went above and beyond what I expected. I will recommend him to all my associates.