OCDetailing – Fremont, California
OCDetailing is the first website we ever made in the auto detailing industry. Funny enough this is our 4th time we've redesigned the website. The first time was huge and epic as it looked way better than the basic build it yourself website. It garnished a lot of views afterwards and brought in a lot of contact inquiries as we covered all bases from having an informational website and establishing a portfolio of completed projects. With this fine combination it definitely boom confidence of the customers to reach out for a price estimate. 3 more redesigns later and OCDetailing is still going strong in 2022 with inquiries coming in all day 24/7.
We put in about every service they can do on the website. Every little thing from the colored paint protection film to which window tint material used. No service was missed so customers can dive in and click around to see all kinds of things they may do to their vehicles.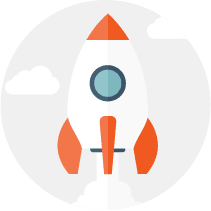 From everything to narrowing down what customer to bring in and speed of the website. OCDetailing has been boosted with the on page speed optimization and also with over a hundred pages of information with blogs still being posted monthly to stay on top of the competition.